PhD supervisor is one of the most powerful people in any PhD scholar's academic career. A supervisor plays a crucial role in a scholar's academic life. From the beginning of the research to the end, a good supervisor plays different roles namely guide, mentor, advisor, and cheerleader. A scholar gains confidence in research only through his/her supervisor. Therefore, it's important to make a wise choice in choosing a supervisor for the successful completion of the PhD program. This article highlights the 6 important points to knowing how to choose a good PhD supervisor.
"A good teacher knows how to bring out the best in a student!!"

Charles Kuralt
The best way to select a PhD supervisor is to research each potential supervisor's track record, research methods, and their availability. You should also consider your compatibility with the supervisor, their teaching style, and the institution they are affiliated with.
How to select a PhD Supervisor?
iLovePhD has stated some tips to choose a good supervisor to do PhD:
PhD supervisor should be an expert in your area of research. Check for the supervisor's recent publications.
Prepare a project proposal or some specific research ideas clearly before contacting your supervisor.
Talk with the experts pertaining to your research interest in person before finalizing the one who is going to supervise you.
Talk with the scholars who are working currently under the professor/expert.
Check the research facilities (Library, Instrumentation, access to journals) available in the department.
Also, check for fellowships/scholarships available in the department/University. Check for R&D project with supervisor to carryout PhD with fellowship.
Talk to other students who have already worked with the potential supervisor to get an honest review of their experience.
Look for supervisors with an active research program that interests you.
Consider the supervisor's availability and how accessible they will be for guidance and support.
Look for someone with the knowledge and experience relevant to your intended research field.
Explore whether the supervisor has funding for new projects, as this may impact your ability to conduct research.
Ask yourself if you think the supervisor is someone you can connect with and can trust.
Find out if the supervisor is willing and able to attend conferences and workshops, as this could provide opportunities for networking.
Ask if the supervisor's institution offers resources that may be beneficial to your research and development, such as a library, laboratories, or computing facilities.
Make sure to understand the requirements of the supervisory team, and if applicable, any co-supervisors, prior to accepting an appointment.
Learn about the expectations and requirements of the supervisor so that you can determine if you are comfortable working with them.
In conclusion, PhD is not just a degree, its a process of understanding your research area. Therefore, it's a scholar's responsibility to choose a good supervisor for their research career.
All The Best
---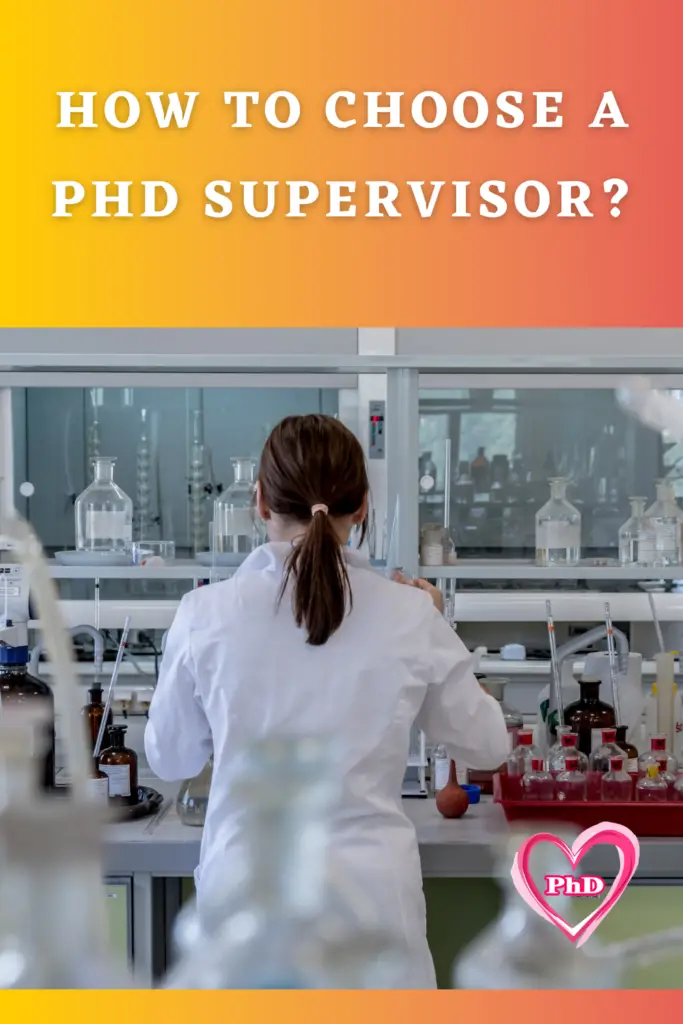 Follow us on Pinterest: iLovePhD
Also, Read

Top 38 Possible PhD Viva Questions

How to Become an Academic Journal Reviewer?|Step by Step Guide